Our tenacity. Our love of the city. Our commitment to diversity and access.
These are the things that drive us and make us one of America's premier research universities. They are what set us apart from your average college. They are how we make it real.
About VCU
When you're a Ram, you know you are part of something big.
You're part of a culture that values hard work, stick-to-it-ness and even — dare we say it? — grit. You are part of a community that loves its city, serves its city and learns from its city. As a Ram, you also love a good Cinderella story — like the time VCU surprised the country and made it to the NCAA Final Four. These are the success stories that make you cheer, make you proud, make you #RamProud.

Richmond

We are urban, and we love that Richmond is our home.

Research

The National Science Foundation ranks us among the top 50 public U.S. schools.

Community engagement

It's a major part of the VCU experience. 6,307 students participated in community/civically engaged learning courses in 2022-23.

28 in the top 50

U.S. News and World Report ranks 28 of our graduate programs in their top 50.

Diversity

It's one reason students choose VCU and why we were one of 18 universities to be named a Diversity Champion by INSIGHT Into Diversity magazine.

Health sciences

VCU is the only Virginia school to offer health professions, dentistry, medicine, nursing and pharmacy.

#1 hospital

VCU Medical Center is the top hospital in the Richmond region and one of the top in Virginia.

Peppas

We have one of the most celebrated pep bands in the country.
Discovery and creativity go hand in hand.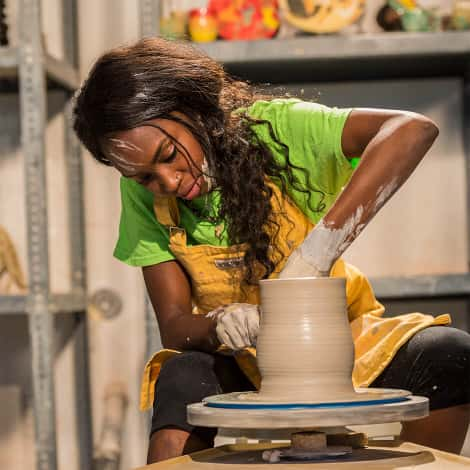 We're ranked a top 50 public research university by the National Science Foundation. And we're home to one of the top-ranked public graduate arts schools.
What does that mean for you? Research and creativity are two of our greatest strengths, and they will be part of your VCU education, no matter what field you pursue.
So bring us your boldest ideas, your most unconventional ideas, your best ideas. And we'll help make them real.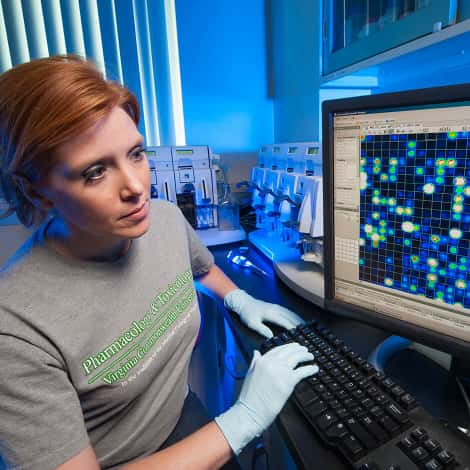 Explore VCU Health
That's our medical enterprise, where our experts teach and mentor future doctors and other health professionals, provide great care to patients and conduct trailblazing medical research.
As a VCU student, you'll have the chance to pursue a health career, connect a health-related topic to your studies or even volunteer to make a patient's day brighter.
Learn more about VCU Health.
Quick facts
Founded: 1838
Location: Richmond, Va.
Students: 28,408
Alumni: 216,696
Faculty (full time): 2,501
A word from President Michael Rao
"Our mission is to serve our students, patients and communities in the best possible ways and lead every person to their success. I'm proud of the VCU community's work as educators, innovators, creators and healers to advance the human condition."