Our graduates are going places.
After VCU
A college education is one of the most valuable investments you can make.
According to the Bureau of Labor Statistics, people aged 25+ with a bachelor's degree have median weekly earnings of $1,334 versus $809 with only a high school degree.
And a Virginia Commonwealth University education? It gives you a head start at putting your passions to work and loading up your resume long before you graduate.
Where will a VCU degree take you?
Six months after graduating, here's how VCU alumni are doing*:
70 percent of graduates were employed or continuing their education
83 percent of employed graduates found jobs related to their major
75 percent of graduates had one or more co-curricular experiences; 24 percent of these led to an employment offer
83 percent of employed graduates were satisfied or very satisfied with their post-graduation employment
*Results from survey of undergraduates who graduated in May 2021
Top 5 employment sectors
Health care
Retail
Government
Internet and software
Nonprofit - Other
Career launchpad
Finding a job is stressful. Let Career Services be your secret weapon. Personal advisers help students search for jobs and internships, develop their resumes, practice for interviews, develop grad school admissions essays and more. For free. And the help doesn't stop when you graduate — many services are available to alumni, too.
Quick Facts
71,708 opportunities posted in VCU's job and internship database in 2021
Notable alumni
Careers in literature

David Baldacci

Author

---

Since graduating in 1983 with a bachelor's in political science from the College of Humanities and Sciences, David Baldacci has become a familiar name on bookshelves around the world. The author of 38 best-selling novels, he is best-known for his thrillers but has recently written several fantasy novels for young adults.

Careers In Marketing

Pamela El

Chief marketing officer, NBA (retired)

---

Before she retired, Pamela El, who earned her bachelor's in mass communications in 1983, was in charge of the NBA's marketing, branding and advertising. Prior to that she held leadership roles at Nationwide Insurance and State Farm Insurance. She has been named to Advertising Age's 100 Most Influential Women in Advertising and also to Forbes' top 25 Most Influential Minorities in Sports lists.

Careers In Medicine

Eduardo Rodriguez

Surgeon, NYU Langone Medical Center, and chair of the Department of Plastic Surgery, NYU

---

Eduardo Rodriguez earned his M.D. from VCU in 1999 and is now one of the world's leading face transplantation surgeons. In August 2015, Rodriguez, who also holds a D.D.S. from NYU, led a team at the NYU Langone Medical Center that completed the most extensive face transplant ever.

Careers in public health

Jon Roberts

Chief operating officer, CVS Health

---

Since earning his B.S. from VCU's School of Pharmacy in 1979, Jon Roberts has spent the majority of his career in executive positions at CVS, landing his current role in 2017. Charged with overseeing operations of CVS Caremark and CVS Pharmacy, Roberts also oversees information technology and all pharmaceutical procurement functions for the company.

Careers in public health

Marilyn Tavenner

President/CEO, America's Health Insurance Plans

---

After starting her career as a nurse at a local Richmond hospital, Marilyn Tavenner eventually became its CEO and went on to serve as administrator of Medicare and Medicaid under former President Barrack Obama during the rollout of the Affordable Care Act before becoming the leader of AHIP, a national association of health insurance providers. She earned both her bachelor's in nursing and master's in health administration from VCU.
One year out
What are some of our students doing a year after they graduate? Oh, you know, nothing much; just getting paid to do what they love. And making the world a better place in the process.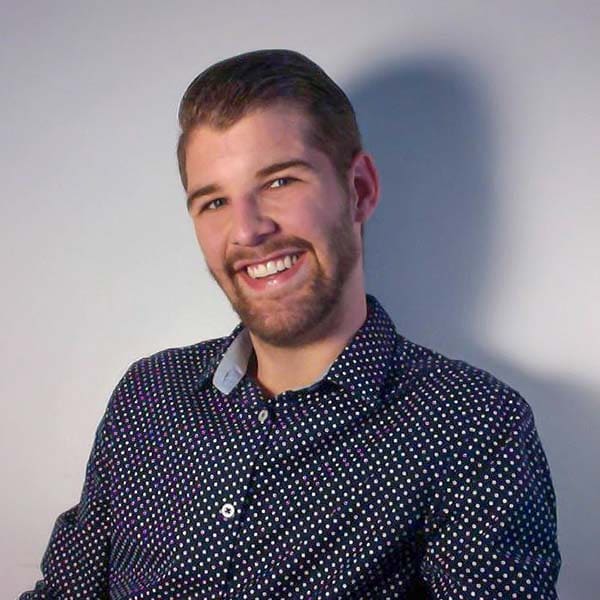 Careers in Design
Michael Walker (B.A. '16)
Visual digital designer, Mercer
Michael, a graphic design major and Honors College student, was able to spend a semester at VCU's campus in Qatar, where he interned at an advertising agency. Studying abroad gave him the courage to chase his dreams and move to New York after graduating, where he quickly got a job doing user interface and user experience design at Mercer, the world's largest human resources consulting firm.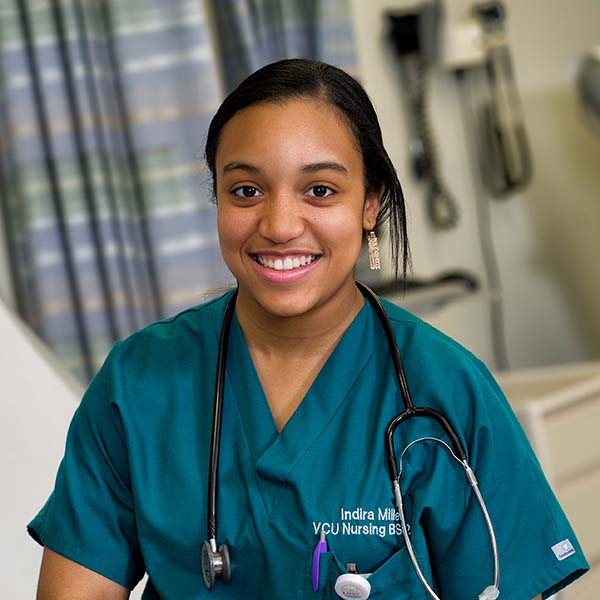 Careers in Health care
Indira Miller (B.S. '17)
Registered nursing assistant, VCU Health
While she was completing her bachelor's in nursing, Indira — a two-time recipient of the Whitehead Scholarship and the MCV Hospitals Auxiliary Nursing Scholarship — had the chance to work with patients and even go on a ride-along with VCU LifeEvac. These experiences helped prepare her for her current job, where she works with critically injured patients in the VCU Medical Center's Surgical Trauma ICU.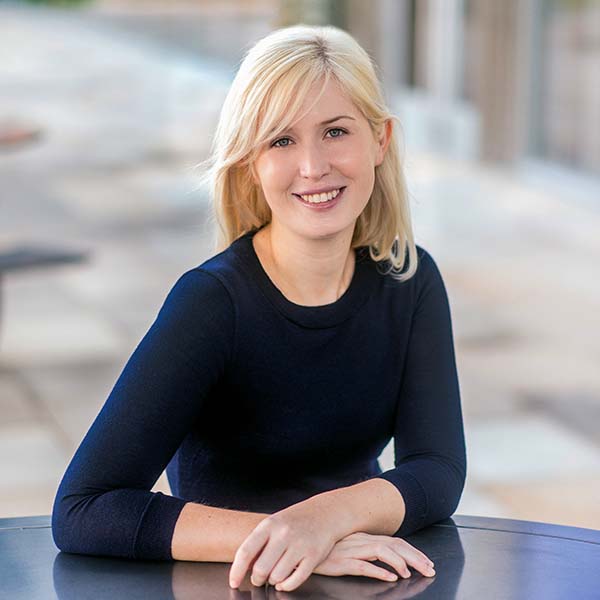 Careers in Sustainability
Kaitlin Savage (B.S. '17)
Renewable energy consultant, Virginia Solar
A double-major in environmental studies and urban and regional studies, Kaitlin worked closely with faculty mentors while studying urban heat islands and learning how to use spatial analysis tools. Her interdisciplinary approach paid off, landing her an internship at Virginia Solar that led to a full-time position. Since graduating, she's also started a consulting firm called Sol Vis LLC.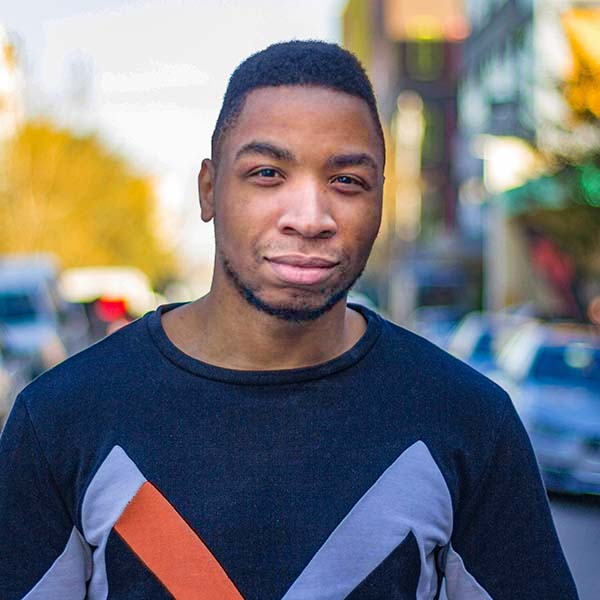 Careers in the Arts
Levester Williams (M.F.A. '16)
Fulbright Scholar
After completing his M.F.A. with a concentration in sculpture and extended media, Levester worked with VCU's National Scholarship Office to apply for a Fulbright research grant that allowed him to travel to Johannesburg, South Africa. There he used found objects to create sculptures, installations and works on paper that reflect the contemporary urban experience and the transformation of Johannesburg into a post-apartheid city.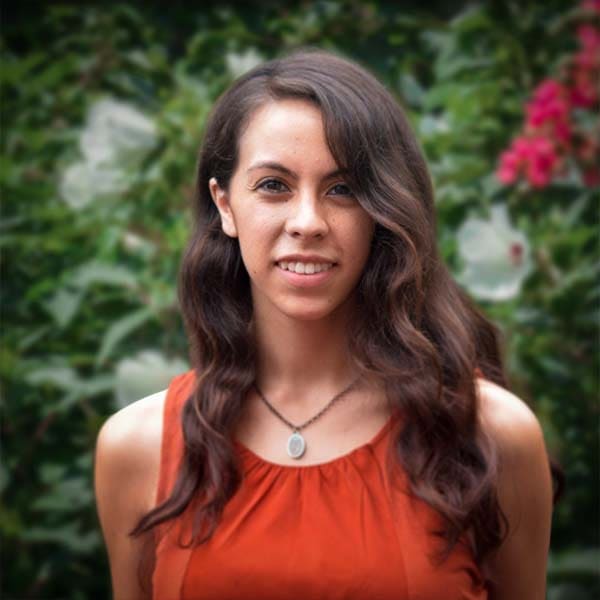 Careers in Nonprofits
Pamela Gonzalez (B.A. '16)
Administrative assistant to the executive director, Latin Ballet of Virginia
While double-majoring in foreign language with a concentration in Spanish and international studies with a concentration in social justice, Pamela took on leadership roles for two student organizations. The skills she learned have helped her with the community development side of her job with the Latin Ballet, where she helps with calendar planning, marketing, collaborating with local businesses and translating the website into Spanish.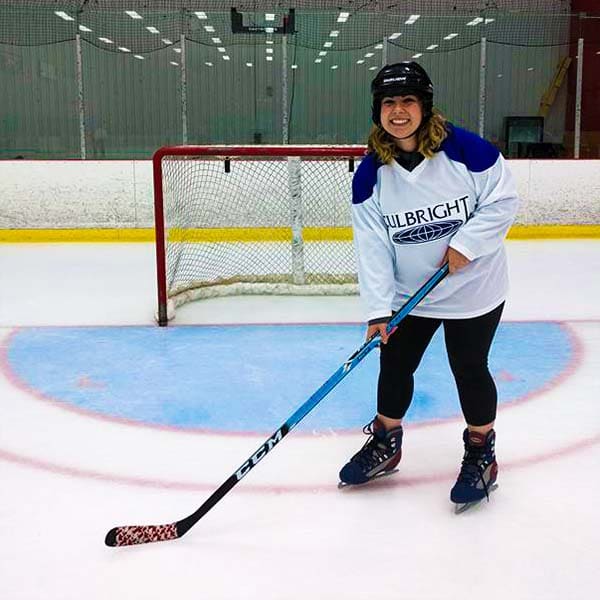 Careers in Science
Ellen Korcovelos (B.S. '16)
Fulbright Scholar
Ellen, a bioinformatics major and computer science minor, focused her studies on dementia. During her senior year, she worked with VCU's National Scholarship Office and a faculty mentor to apply for a Fulbright research grant that allowed her to travel to Toronto after graduation. She worked with a renowned researcher there on developing a computer algorithm that identifies speech irregularities in dementia patients.
---
Ram for life
VCU's alumni network is more than 200,000 strong and it spans the globe. Make it work for you.
As I went on residency interviews and met candidates from other schools, I realized how lucky I am to be at a school that supports all of my interests.
Suzanne Giunta, M.D., 2016