Facts and rankings
Get to know VCU
We believe discovery and creativity go hand in hand. We believe in creating good ideas that really help people. We believe in the students we educate and the more than 200 programs we offer them. And we believe our grit, our relationship with the city, and our commitment to diversity and access set us apart from your average college. Here are some stats and facts that tell you who we are.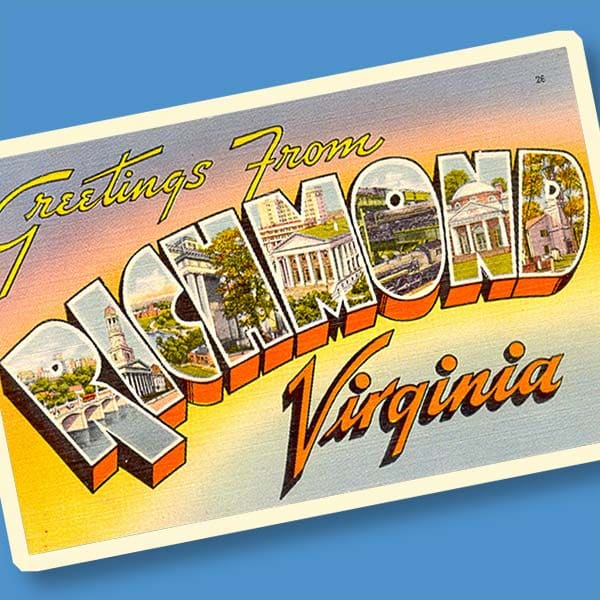 Location
Richmond, Va.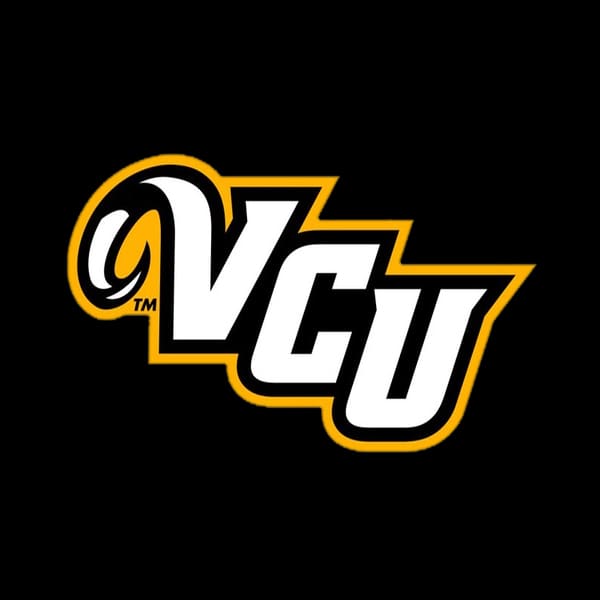 School colors
Black and gold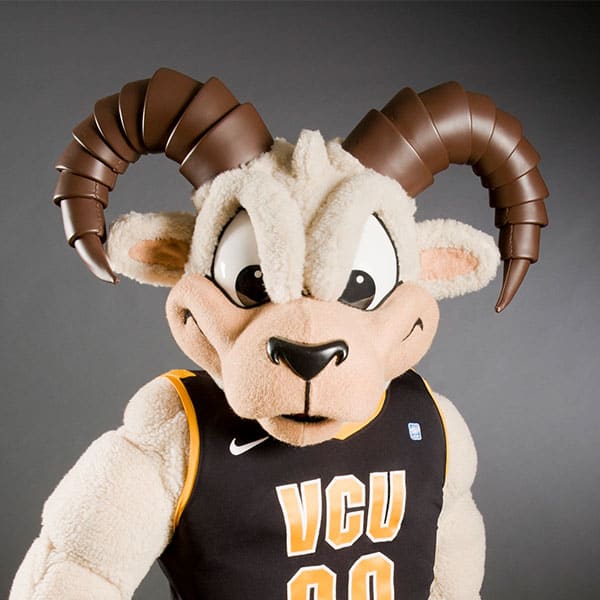 Mascot
Rodney the Ram
28,408

students enrolled

16:1

student-faculty ratio

2,501

full-time faculty

216,696

alums
Our graduate schools and programs ranked in the top 50
1st Fine Arts — Sculpture
1st Nurse Anesthesia
2nd Fine Arts — Printmaking
3rd Health Care Management
4th Fine Arts
4th Fine Arts — Graphic Design
5th Time-Based/New Media
6th Rehabilitation Counseling
11th Online Master's in Nursing — Nursing Administration/Leadership
12th Fine Arts — Painting/Drawing
15th Occupational Therapy
16th Social Policy
17th Urban Policy
19th Online Master's in Education — Curriculum and Instruction
19th Public Management and Leadership
20th Pharmacy
20th Physical Therapy
21st Nuclear Engineering
21st Online Master's in Nursing — Overall
22nd Nursing (undergraduate)*
25th Online Master's in Education — Overall
27th Best Education Schools
28th Social Work
36th Public Policy Analysis
39th Public Affairs
41st Best Nursing Schools: Master's
43rd Clinical Psychology
44th Biostatistics: Doctoral
49th Online MBA — Overall
These rankings are based on the most recent U.S. News & World Report Best Graduate School rankings and Best Online Colleges rankings, unless marked with an asterisk.
*Ranking is based on the most recent U.S. News & World Report Best Colleges rankings.
We add to Richmond's coolness factor.
$6 billion economic impact as Richmond's largest employer
100+ alumni-owned businesses in Richmond
40% of alums live in Richmond
$5 million raised in investment, revenue and acquisitions by student startups since 2018
Our students
28,408 students
82% full time
86% Virginia residents
21,270 undergraduates
5,622 graduates
1,516 first professionals
1,495 transfer students
1,158 Honors students
999 international students
5,703 residence hall capacity
---
Undergraduate tuition and fees* and financial aid
Virginia resident: $16,233
Nonresident: $38,817
Room and board**: $13,283
Average financial aid awarded to full-time undergraduates seeking assistance in 2021-22: $19,290
About one-third of VCU's undergraduates are Pell eligible, and we make sure these students succeed, graduating at nearly the same rate as students who do not receive Pell grants.
* Based on 15 credit hours per semester and 30 credit hours for the 2023-24 year. This does not include program fees, which vary based on a student's major.
** Room charge is based on a double occupancy in Rhoads Hall and the dining rate is for the 200 swipe with $225 dining dollars meal plan.
Top 50

National Science Foundation public research university

Top 3

Virginia research university

$400+ million

in sponsored research in fiscal year 2022
Our research and innovation
The Stravitz-Sanyal Institute for Liver and Metabolic Health is radically expanding treatment options thanks to a $104 million gift, the largest publicly shared gift to support liver research in U.S. history.
The Medicines for All Institute at VCU drives down manufacturing costs for essential medicines, making them increasingly affordable worldwide. It's working with a major partner that received a federal four-year contract for $354 million to reduce U.S. dependency on overseas drug manufacturers.
Leads a $50 million federally funded collaboration to study traumatic brain injury on service members and veterans.
A $27.7 million contract from the U.S. Social Security Administration helps the School of Education's National Training and Data Center train thousands of counselors across the country to provide disability beneficiaries with the guidance and support they need to achieve their employment and self-sufficiency goals.
Interdisciplinary research strengths include neuroscience; cancer; substance abuse and addiction; the human microbiome; and nanoscience, nanomedicine and nanotechnology.
Ranked among the 30 most innovative public universities by U.S. News & World Report.
One of only 67 universities nationwide classified by the Carnegie Foundation as an "R1 Doctoral University – Highest Research Activity," as well as its prestigious "Community Engagement" status.
Among public universities, five of our programs rank in the top 25 in terms of funding from the National Institutes of Health — addictions research (No. 6), pharmacology (No. 10), psychiatry (No. 11), family medicine (No. 12) and genetics (No. 18) — with several of our schools ranking in the top 50: School of Pharmacy (No. 12), School of Dentistry (No. 13), School of Nursing (No. 25) and School of Medicine (No. 36).
No. 50 among public research universities per National Science Foundation rankings that track federally funded research expenditures, including:

No. 1 in visual and performing arts
No. 7 in non-science/engineering fields
No. 13 in education
No. 31 in social work
No. 34 in health sciences
No. 35 in psychology
No. 37 in Department of Health and Human Services funding
No. 41 in biological and biomedical sciences
No. 45 in life sciences
No. 58 in expenditures in science and engineering fields
No. 66 in computer and information sciences
No. 82 in engineering
---
Largest employer in Richmond
24,065 employees at VCU and VCU Health System
419 full-time classified staff members
3,390 full-time university and academic professionals
2,501 full-time faculty members
826 part-time adjunct faculty members
---
No. 1 hospital in Richmond
VCU Medical Center is both the region's safety net hospital and its No. 1-ranked hospital (per the U.S. News & World Report Best Hospital rankings). It is the only Level I trauma center in the region that is verified in burn, pediatric and adult trauma care.
Nearly 13,000 employees (across the VCU Health System)
More than 97,000 Emergency Department visits in FY22
More than 1.6 million outpatient clinic visits in FY22
More than 38,000 inpatient discharges in FY22
---
Just how big is our campus?
198 acres in downtown Richmond. And it earned a Gold Rating from the Association for the Advancement of Sustainability in Higher Education.
Branch campuses and satellite locations:
Looking for even more facts about VCU?
Explore the latest facts and figures.
---
Accreditation
SACSCOC
VCU is accredited by the Southern Association of Colleges and Schools Commission on Colleges to award baccalaureate, master's and doctoral degrees. VCU also may offer credentials such as certificates and diplomas at approved degree levels. Questions about the accreditation of VCU may be directed in writing to SACSCOC at 1866 Southern Lane, Decatur, GA 30033-4097, by calling (404) 679-4500 or by using information available on SACSCOC's website (www.sacscoc.org).
For more information, visit academics.provost.vcu.edu/accreditation-and-licensure.
Additional accreditations
For information on specialized university program accreditations or certifications, please visit the department or office website of which the program is a part, or view this list of specialized accreditations by college or school.
Student consumer information
Students and prospective students may find the information resources of the State Council of Higher Education for Virginia of use in planning for college and careers. SCHEV has created an institutional profile for each Virginia public college and university, and for each independent college or university participating in the Virginia Tuition Assistance Grant Program.