A campus with no boundaries
Campus
At Virginia Commonwealth University, we love that the city is our campus.
You can't tell where one ends and the other begins, and we wouldn't have it any other way. Our two main campuses are located a mile away from each other, both in downtown Richmond.
The Monroe Park Campus is home to most of our undergraduate students and their classes. Our five health sciences schools and top-rated medical center are located on the MCV Campus. Both boast a mashup of old and new architecture, and a round-the-clock energy that never quits.
Places to know
When you're a VCU student, these frequently visited spots on campus quickly become familiar haunts.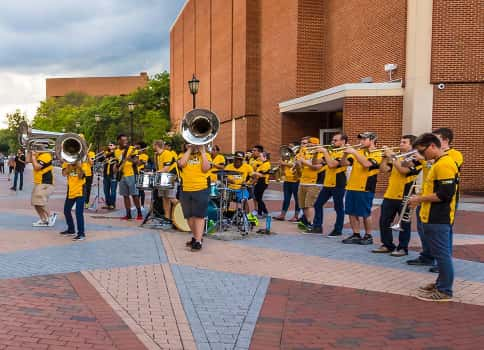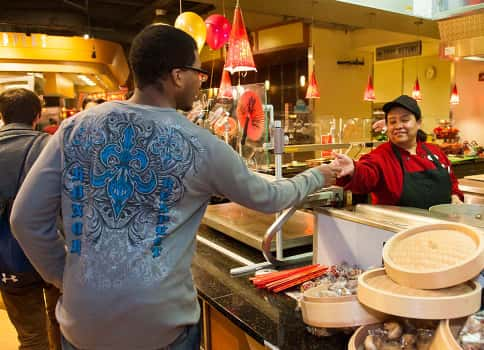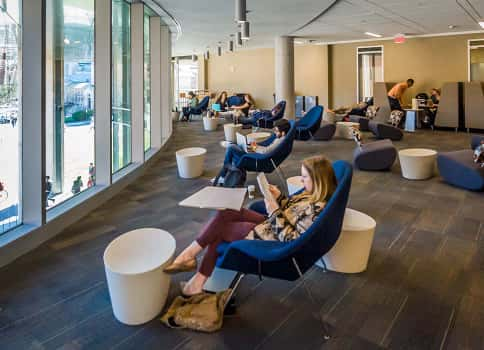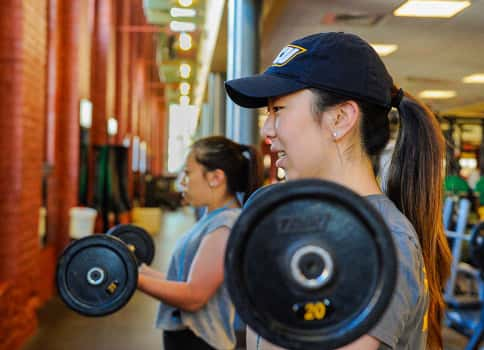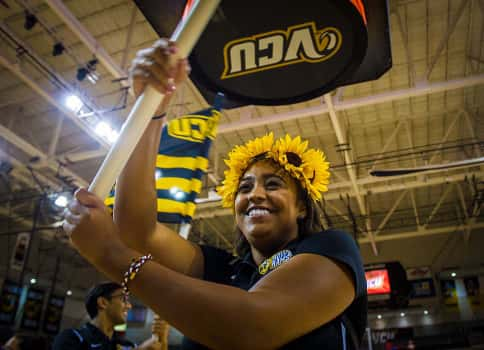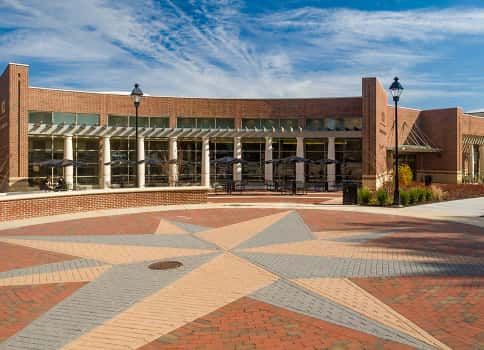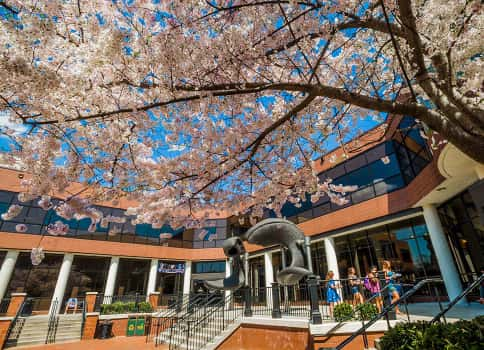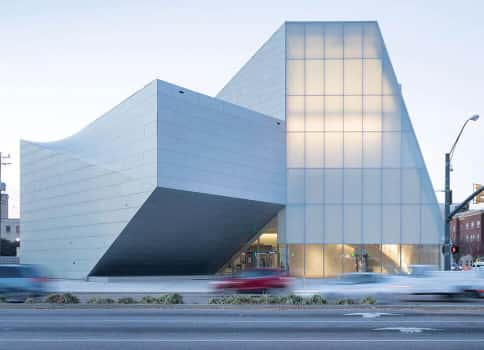 Getting around
Thanks to our urban location, your own two legs are often the best way to get from point A to point B. But we make it easy to travel by your mode of choice, whether it's bike, car or bus.
Students, faculty and staff can ride any Richmond city bus for free, including the Pulse and Route 5, both of which provide an easy way to travel between VCU's two campuses. RamSafe, our late-night shuttle service, will pick you up and drop you off anywhere on campus or at nearby locations.
It was love at first sight. VCU's urban campus is like no other. There isn't one thing that's not within walking distance — local restaurants, the river, shopping.
Emily Tull
Health, physical education and exercise science
Class of 2019
Black and gold…and green
Taking care of the planet and our natural resources is an important part of life at VCU, and we're following our Climate Action Plan to become carbon-neutral by 2050. In 2021, we received a Gold Rating from the Association for the Advancement of Sustainability in Higher Education.
From single-stream recycling to our learning garden to a certificate program in sustainable innovation, there are lots of ways to contribute.